Reflecting on Remote Learning at Solebury School
By Rick Tony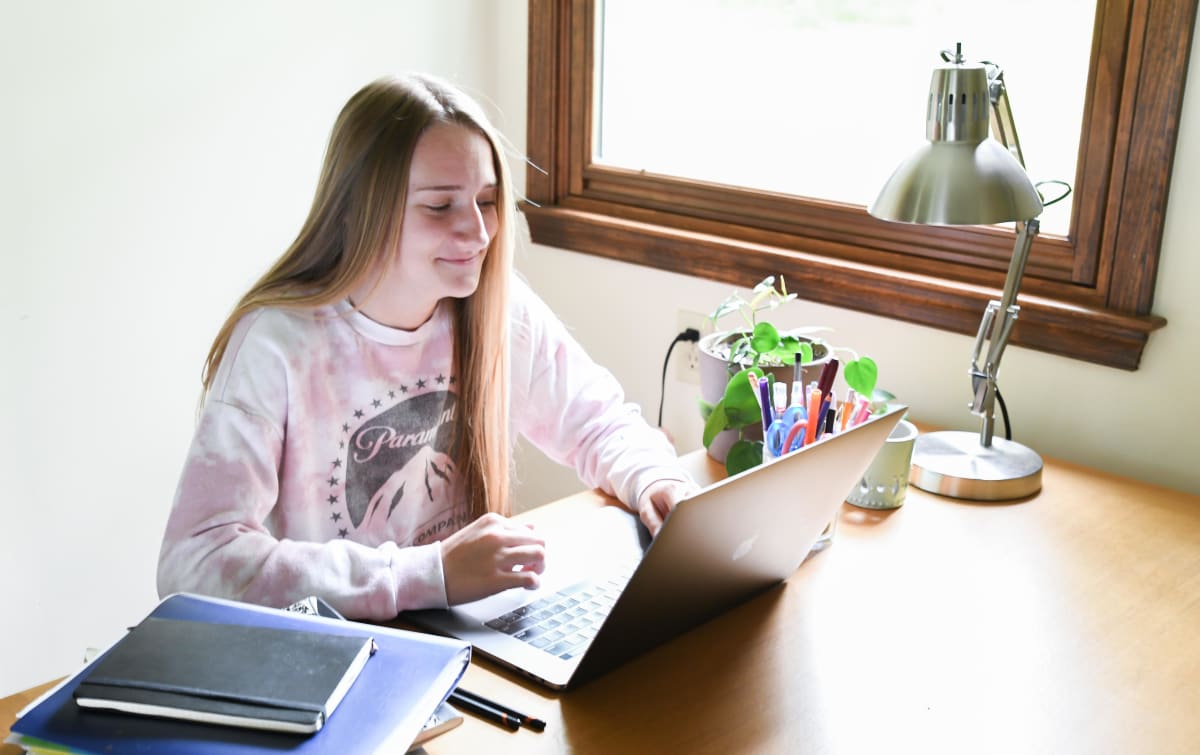 Over the past ten years or so, the topic of "grit" has emerged as a key goal of many educators. Angela Duckworth, founder and CEO of Character Lab, a nonprofit whose mission is to advance scientific insights that help children thrive, wrote a book1 on the topic in which she describes grit as a combination of passion and perseverance. "Demonstrate determination, resiliency, and tenacity...Do not let temporary setbacks become permanent excuses...Use mistakes and problems as opportunities to get better—not reasons to quit."1 These are truly noble goals for teachers to set for their students. By definition, inculcating resiliency is difficult. Seen in this light, though, the challenges posed by the current pandemic can be viewed as an educational opportunity for both teachers and their students.
Solebury teachers engaged in a full week of professional development in late March to prepare for this term of remote learning. After adjusting to teaching through Zoom, Canvas, and outside of Solebury's traditional classroom schedule, we realized the opportunities presented by this new environment. When else would students ever: produce a remote sketch comedy show, create a model of the digestive system solely with household items that were at hand at that time, experience a parent chiming in with a comment during a class, or earn extra credit in "Into the Wild" by literally building, lighting, and maintaining a fire? These are just some of the creative ways that our teachers and students have been exhibiting grit, resiliency, and creativity in this unusual term. As so succinctly and powerfully articulated by rising 10th grader Ruby Burns, "None of you signed up to be online teachers yet you are all making it work. And honestly crushing it."
Throughout the term, we engaged frequently with parents to support them as they participated in their own way in remote learning. Weekly meetings and email broadcasts kept us all focused on helping students navigate their academics while nurturing them emotionally. We heard testimonials from parents like Beverly and Italo Sessegolo P'19 '21, "Because our focus has been to make our children better humans, people like you and places like Solebury are the source from which to tap on as examples for them, of everything that is possible when doing the best you can come from a steadfast and consistent effort. Thank you, Tom, and to every single one of the teachers that 'see' and 'saw' my children and held them in the direction upward so that they understood their limitless reach. After all is said and done, they and all of us will be a little stronger, a little wiser and perhaps much more aware of what we hold in common as a species, and take responsibility for it."
By the middle of the spring, over 95% of our teachers and more than 90% of our students surveyed reported that remote learning was working for them. We are aiming much higher as we approach the 2020-21 school year. While we do not know whether we will hold live classes, remote classes, or something in between, one thing is clear. Our teachers and students have done amazing work this spring. Personally, I am grateful for the incredible effort made by all of them. They completed a spring trimester under unprecedented circumstances and we all learned more about grit, as we re-channeled our passion for learning and fine tuned our perseverance.
---
1Grit: The Power of Passion and Perseverance, Duckworth, 2016, ISBN 978-1501111105, page 254